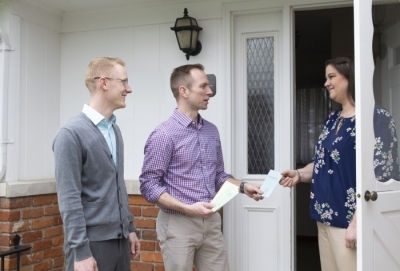 Available to our Advanced Class graduates, the Disciples of the Way Outreach Program is for committed followers of our Lord Jesus Christ who are sent forth to boldly proclaim the accuracy and logic of God's prevailing Word.
The six months of learning, growing, teaching, sharing, and loving others with the love of God has made me a better person in many ways! The goals I had set to accomplish during my tenure were all met with greater results than I imagined. I am bolder in my witnessing and even more giving to others than ever before. I look forward to continuing in my spiritual growth, to using the skills I learned in reaching out to others, and to building my personal understanding of the lifestyle of service.
Having a framework in which to grow in Christ and prove the Advanced Class walk in my life has been an electrifying experience. I am so thankful to have had these six months to offer God's deliverance to others and, consequently, to see God's deliverance in my own life. My trust in my heavenly Father has deepened, and my prayer life is so much sweeter. I will draw upon these experiences for the rest of my life!