If there is no sound, tap or hover your mouse cursor over the video screen for audio controls to appear.
The Truth Makes Us Free
Mrs. Colin Edsall
10. Dezember 2023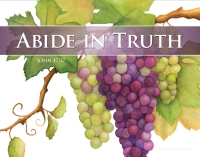 Looking for a previous Sunday Teaching Service? Need a subscription? See our Sunday Teaching Services page to learn more and contact our Bookstore.